EXPERIENCE THE BLADECLUB 2017 TRAILER NOW! fEATURING THE NEW SINGLE "NOMAD" BY JIMBUFFY
THE BIGGEST COLLABORATION BETWEEN BLADECLUB AND JIMMYRECKLESS
BLADE CLUB is a sports clothing line created specifically for aggressive rollerblade lovers. The brand is to promote the aggressive rollerblade culture along with the street fashion, and to create a community for all aggressive rollerblade lovers to connect with each other. As a collaborative brand, BLADE CLUB has been collaborating with the music artist JimBuffy on several projects, and is ready to work on more with artists from all around the world.
DELFON DIO | TEASER
Featuring:
Scott Quinn
Carson Starnes
Chris Farmer
Josh Glowicki
Joe Atkinson
David Sizemore
Dominik Wagner
Chris Smith
Richie Eisler
ULTIMATE
DESIGN
FOR
YOUR
FREEDOM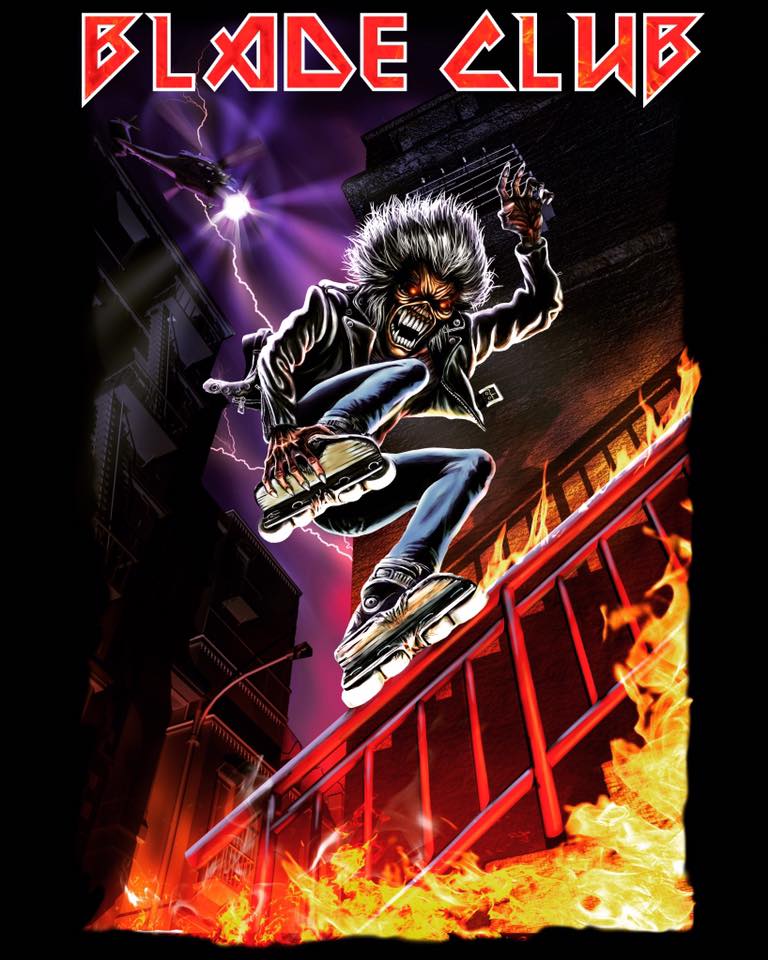 BLADECLUB
LATEST FW/2017 ISSUE:
ON FIRE
each artwork on the
BladeClub T-Shirt comes
with a great style that
matches your tastes
It is not culture, unless it's provocative
It is not style, unless it's original
It is not you, unless you're unique
It is not beautiful, unless it is aggressive
It is just not!!
#anti
BLADECLUB 2017 "APOLLO" TRAILER: BEHIND THE SCENE
#SquadGoals
BLADECLUB X
JIMMYRECKLESS
BLADE OR DIE SERIES:
DESIGNED FOR THE
ULTIMATE ROLLERBLADE
EXPERIENCE
CULTURE BEHIND THE BRAND
Freedom is the core of BladeClub.
It is about breaking all the rules
that restrict you from being free.
Freedom is the most romantic thing
in this world. It is about
showing yourself and
presenting yourself.
#ILOVEUS
The way to express yourself is
to be true to yourself.
BladeClub is to bring artists,
designers and musicians from
all around world into one
community. a community
that belongs to all of us.
a community that allows people
to share their cultures, stories
and life experiences.